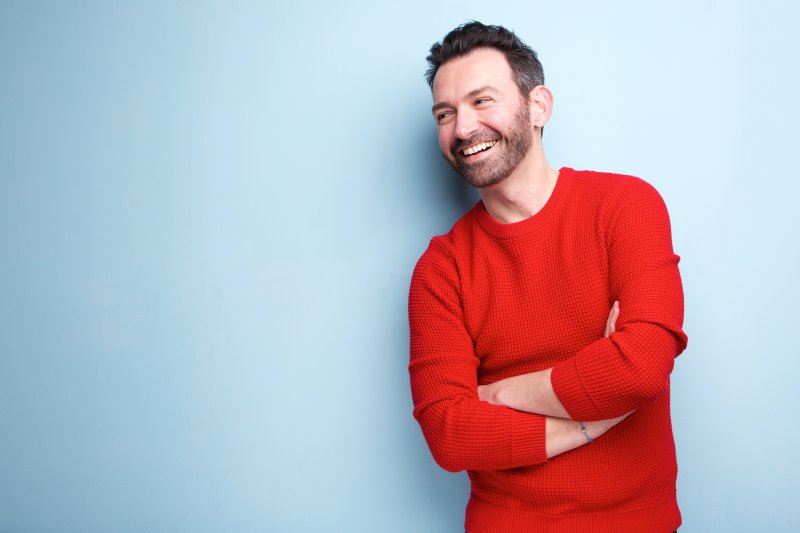 Do you have any minor dental imperfections—such as chipped or cracked teeth? If so, there are two popular treatments you might consider: veneers or crowns. While both procedures offer effective and long-lasting solutions for mild flaws, they do have different kinds of benefits you can expect. Keep reading to learn about these two dental treatments and how to determine which is right for you!
Veneers vs. Crowns
Veneers are wafer-thin porcelain shells that are cemented to the front of your affected teeth. This is typically done after your dentist removes a tiny portion of the enamel, that way your new pearly whites appear as natural as possible. Veneers are also non-porous, meaning they're highly resistant to stains and discoloration.
Dental crowns are porcelain caps that fit atop damaged teeth. Your dentist will also need to remove a small amount of enamel before placing them on your smile. Afterward, you'll enjoy a natural-looking restoration that matches the size, shape, and color of your other teeth.
How Are the Treatments Different?
While veneers and crowns offer similar restorative treatments, they are also distinctly different in the following ways:
Purpose: Crowns are mainly designed to restore the look and function of damaged teeth. Veneers are primarily a cosmetic solution to create your dream smile.
Shape: Veneers are thin layers that only cover the front of your teeth. Crowns replace the entire top of your pearly whites.
Timing: Porcelain veneers usually take two visits to complete, as your dentist will need to send impressions to a dental lab for fabrication. While some dental crowns also require multiple visits to complete, others can be completed in a single visit while still providing quality results.
Cost: The overall price of either veneers or crowns will vary on your specific situation. However, veneers are not considered restorative treatments, so they likely won't be covered by dental insurance like crowns.
Which Treatment Is Right for You?
Both veneers and crowns are effective solutions for improving your smile. The treatment you choose will depend on your smile goals and your dental condition. For this reason, it's best to consult your dentist before deciding. By monitoring your oral health, they can help you determine which option will be ideal for your smile.
If you're interested in veneers or crowns, be sure to schedule a visit with your dentist! They'll be more than happy to discuss your goals and create a treatment plan to fit your dental needs.
About the Author
Dr. Renu Michelsen is a proud member of several groups like the American and California Dental Associations, and the Orange County Dental Society. She earned her dental doctorate from the University of the Pacific Art A. Dugoni School of Dentistry and has delivered outstanding care for over two decades. She offers multiple comprehensive treatments, including veneers and CEREC one-visit crowns to improve your smile. If you'd like to schedule an appointment, visit her website or call 714-492-1169.