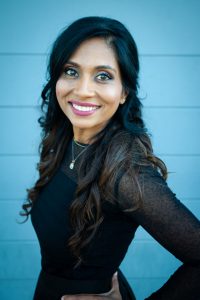 Orange, dentist, Dr. Renu Michelsen, received her degree in Chemistry and Biology from the University of California, Irvine (go Anteaters!) before earning her DDS degree from the University of the Pacific Arthur A. Dugoni School of Dentistry in San Francisco in 2002.
Dr. Renu Michelsen
After passing the California Board Exam, Dr. Michelsen began practicing throughout Orange, her hometown, honing her surgical and clinical skills.
In 2017, she opened her dental office in Orange, where she currently provides comprehensive general and cosmetic dentistry to area residents. With over 15 years of experience, Dr. Michelsen understands what it means to treat patients like family.
Dr. Michelsen states, "One of the most rewarding things about being a dentist is seeing the reaction on people's faces when they see their new smile. I love being able to combine art and science to boost a person's confidence and self-esteem. Having that one on one relationship with patients is the best part of my job."
Dr. Michelsen's Dental Memberships
Dr. Michelsen has a passion for helping others and has worked to benefit many local and global philanthropic organizations.
Dr. Michelsen regularly attends conventions and associated continuing education courses. Because she's passionate about staying on the leading edge of dentistry, Dr. Michelsen enjoys reading the latest dental journals and books, as well as studying occlusion, smile design, porcelain veneers, photography and dental implants.
She is an active member of:
California Dental Association (CDA)
American Dental Association (ADA)
Orange Dental Society (OCDS)
With her husband John, who also helps out in the office, Dr. Michelsen has 3 beautiful children Neela, Nirav, and Naiya. Aside from providing excellent dental care, Dr. Michelsen's interests include watching her kids soccer games, hiking, climbing, yoga, cooking, and traveling. She especially enjoys spending time surrounded by family and friends.
---
Dr. Kiet Minh Tran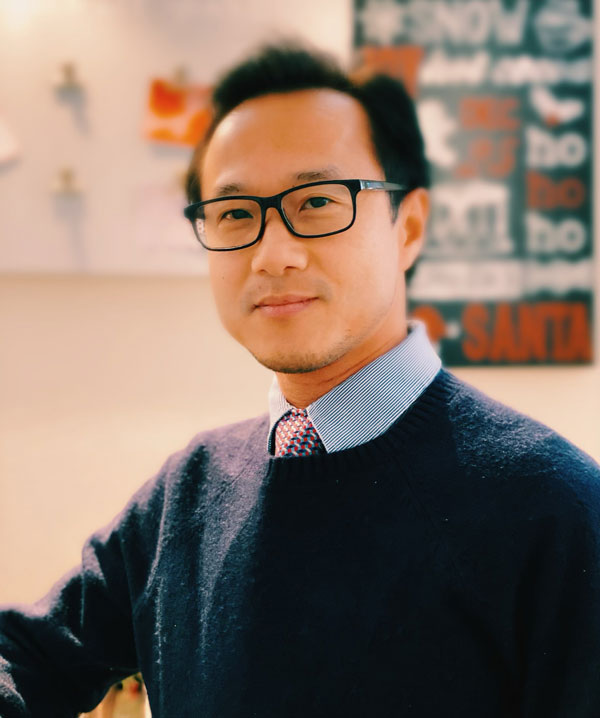 Dr. Kiet Minh Tran has an extensive background in implant, sedation, wisdom teeth removal and cosmetic dentistry. Dr. Tran is passionate about dentistry and provides compassionate care with the highest level of excellence in the field of dentistry. His achievements include:
Zygomatic Implants, 1st International Zygoma Summit 2015

All-On-4, Certificate, Nobel Biocare

Aesthetics Continuum Certificate, UCLA

Invisalign Orthodontics, Certified

ACLS, Certified

CA IV Conscious Sedation, SoCal State Evaluator

CA IV Conscious Sedation, Certified

Fellow, International Congress of Oral Implantologists

Nevada Dental Examining Board, licensed (02/2010)

Western Regional Examining Board, (06/2009)

California Dental Examining Board, licensed (06/1997)

Northeast Regional Dental Examining Board, (05/1999)
When he's not in the office, Dr. Tran likes to spend time with his wife and 3 children. He loves to BBQ and will eat anything as long as it's Cajun flavored and spicy.
On the weekends he likes to go pier fishing. He says "I did not know that fishing rod/reel setup could cost upwards of a few thousand dollars! Sometimes getting up at 4:30 am to get to the pier for a prime spot and waiting for the gate to open at 5 am is difficult! But it's worth it."
Dr. Surat Attaphitaya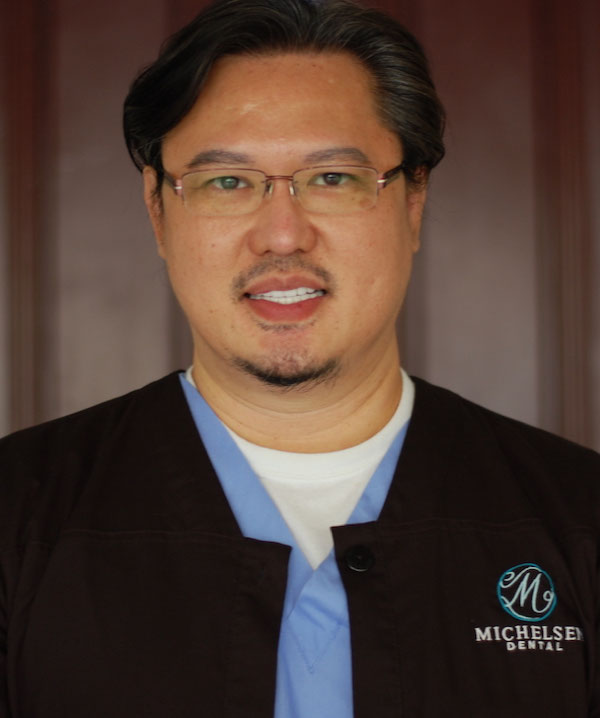 Dr. Surat Attaphitaya, aka "Dr. A", received both his bachelor's of Science and Doctor of Dental Medicine degree from Southern Il University in 1995. Upon graduating from dental school, Dr. A received the distinguished National Institute of Health Dentist Scientist Scholarship award. With this scholarship, he furthered his studies by attending the University of Rochester and Eastman Dental Center in New York-earning both a Master's in Anatomy and a specialty certificate in Orthodontics and Dentofacial orthopedics in 2001. Dr. A also served on faculty as a clinical instructor of the Eastman Dental Center department of Orthodontics for 3 years and has been practicing ever since.
Dr. A is dedicated to creating healthy and attractive smiles for his patients, using only the latest technology available. He earned his patient's trust, built on old fashioned commitment to practice with honesty, integrity and consistency and based on delivering superior smiles. It all starts with just a smile, and he strives to make smiles from inside out. Dr. A loves spending time with his family and traveling.
Request an appointment with our dentists in Orange today!