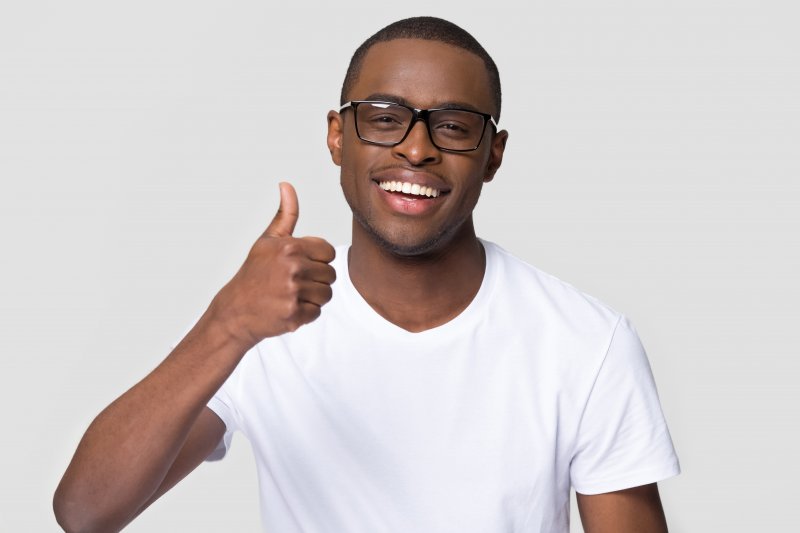 Are you unhappy with your smile? If so, then you're probably considering getting cosmetic dental work done. While many of these treatments can significantly improve the appearance of your teeth, veneers are the most comprehensive option out there! Keep reading to learn five benefits of porcelain veneers.
Benefit #1: Veneers Can Fix Teeth Quickly & Easily
Not only can they brighten your teeth, but they're also designed to help repair or cover up minor imperfections. Whether you have stains, chips, cracks, or even misaligned teeth, veneers offer an effective restorative option. They can also serve as a viable treatment for enamel loss, or for people whose teeth are naturally brittle.
Benefit #2: Veneers Are Natural-Looking
Veneers are custom-made and personalized just as you want them. This is so they can address your specific conditions and facial features for the most attractive look possible. Additionally, they are wafer-thin shells that cover the front of your affected teeth, and reflect light similar to real teeth. This means they'll provide an optimal and natural appearance for your smile!
Benefit #3: Veneers Offer Permanent Tooth Whitening
Unlike real teeth, porcelain veneers are non-porous, making them extremely resistant to tooth discoloration. Worrying about stains from drinking coffee or sodas will be a thing of the past. You also won't have to get them regularly whitened like with natural teeth.
Benefit #4: Veneers Don't Require an Invasive Procedure
Though veneers provide a complete makeover for your smile, it actually doesn't require an invasive procedure. Your dentist will need to prepare your teeth for the porcelain shells by shaving off a tiny portion from the front of your teeth. Since the veneers are as thin as contact lenses, you most likely won't even need anesthesia during the process.
Benefit #5: Veneers Need Minimal Maintenance
To preserve your clean and healthy veneers, you'll simply need to keep a proper dental hygiene and visit your dentist like normal. The veneers themselves won't stain, but you should still pay close attention to the back of your natural teeth. By brushing, flossing, and seeking regular dental checkups and cleanings, you can make your new smile last up to 20 years!
If you're looking for the ultimate way to achieve your dream smile, then veneers are your go-to option. Consult with your dentist if you're interested, and they'll be glad to discuss a treatment plan.
About the Author
Dr. Renu Michelsen earned her degree from the University of the Pacific Art A. Dugoni School of Dentistry and has been practicing ever since. She regularly pursues continuing education to stay on top of the latest technology and techniques in dentistry. She's also a proud member of the Orange County Dental Society, and the American and California Dental Associations. With her expert team, she offers numerous treatments, including porcelain veneers. If you want to know more about the benefits of veneers, visit her website or call 714-492-1169.