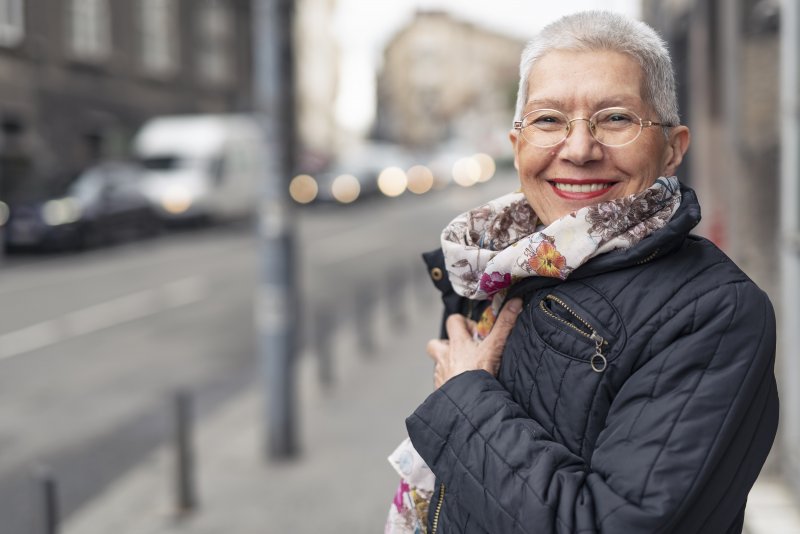 Not all of us were born with the perfectly aligned smile we always hoped for. The good news is that you don't need to settle for a smile that you aren't proud showing off. There are several different teeth straightening options out there, like Invisalign! While orthodontic treatment is very common among teenagers and young adults, this doesn't mean that you've missed out. The truth is that you are never too old to get Invisalign. Read on to learn how the treatment process works as an adult.
How Does Orthodontic Treatment Work for Older Adults?
Many adults think that they have already missed their opportunity for getting orthodontic treatment because they have been told that their jaws and teeth are fully developed and set into place. Teenage patients still have malleable jaw and teeth, allowing them to be moved around more easily, but you are still able to align your smile even if you are much older. When the correct amount of pressure is precisely applied to the teeth, the teeth will slowly move to their optimal locations. Whether you have slightly misaligned teeth or teeth that are fairly crooked, orthodontic treatment is still an option.
What Does the Invisalign Process Look Like?
As opposed to using metal brackets and wires to move teeth around, Invisalign uses a series of clear aligners to slowly shift the teeth into their rightful locations. Most people wear each set of aligners for about two weeks before switching to the next set, but this can vary depending on your personalized treatment plan. The number of sets that you need and the length of your overall treatment will be determined by your dentist.
What Are the Benefits of Invisalign?
There are numerous benefits of Invisalign at any age. Here are just a handful of them:
Easy maintenance: It can be difficult to keep your teeth keep when you have metal brackets and wires in the way.
Beautiful appearance: The obvious advantage of getting Invisalign is that the aligners are virtually invisible. Adults don't usually prefer showing off metal brackets and wires everyplace they go. No one will even be able to tell that you are wearing them.
No dietary restrictions: Something that many patients dread about getting braces is the fact that they need to give up some of their favorite foods and drinks. This isn't a problem when you have Invisalign. Since you remove your aligners to eat, you can enjoy pretty much anything you want! Just be sure that you clean your teeth thoroughly before you put them back in.
Comfort: Invisalign's smooth plastic design means that your soft tissues won't be irritated by metal brackets and wires.
Effective: Just like traditional braces, Invisalign can fix a variety of misalignment issues, including overcrowding, underbites, crossbites, open bites, and gaps.
Your age isn't something that will get in the way to get Invisalign. Schedule a consultation with your dentist so a treatment plan can be made just for you!
About the Author
Dr. Renu Michelsen is an experienced dentist who has been working in the field for over 20 years. She earned her Doctor of Dental Surgery degree from the University of the Pacific Art A. Dugoni School of Dentistry and completes several hours of advanced training every year through prestigious organizations, like SPEAR Education. She has obtained certifications for Invisalign, laser therapy, and CEREC one-visit crowns. Currently, she is a proud member of the American Dental Association, California Dental Association, and Orange County Dental Society. For more information on Invisalign or to schedule a consultation, visit her website or call (714) 538-1178.